Best Dallas Band Revealed - The Grooves
Next to Austin, the Dallas music scence offers a diverse range of artists and bands to suit even the most finicky music aficionado. After a thorough search we have discovered the best live music band in Dallas - The Grooves. You can find them playing cover songs, jamming at corporate events, and even rocking local wedding reception halls. With their cross-mix of fun and funky with sophistication and style - they are sure to strike the right mood for every Dallas venue they perform in.
So if you're looking to hire a Dallas band to play at your wedding, corporate event, or other special occassion - be sure and book the best band available in Dallas, Texas!
Read more about the Grooves and other Dallas Bands.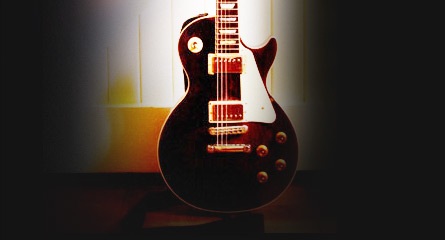 Dallas Live Music
There are many great bands in the Dallas area and consequently there are lots of live music venues to host them. Here is a list of some of the more popular live music venues in the Dallas are with a description of each. You'll find that there are plenty of different styles of venues to host the plethora of different styles of local Dallas bands to suit any taste in music.
Here are some of the best local hot spots to watch live music in Dallas, Texas:
Across the Street Bar
5625 Yale Blvd., Dallas, TX; Tel. 214.363.0660
When there's no one at the Across the Street Bar it's hard to tell that the joint could ever be popular. But when a Dallas band is playing, it would be impossible to miss. The enormous club gets happening on nights that live rock bands come to play, which is several nights a week. A huge Marilyn Monroe mural stares at the crowd from behind the stage while dancers grab a drink at the bar. Super cheap pitchers beat all the other bars in town at only two-dollars. Every Wednesday night psychedelic drum jams rock Across the Street Bar and into the weekend rock takes over with usually awesomely long sets. There's no better—or cheaper—place in Dallas to drink and rock out simultaneously.
Adair's Saloon
2624 Commerce St., Dallas, TX; Tel. 214.939.9900
It's a little bit of country and a little bit of rock n' roll that make Adair's Saloon come to life as one of the better bars in Dallas. Live country music and great burgers make the dive bar a prime destination for college kids and cowgirls. There's the essential pool table and shuffleboard in the back that get more action on busy nights, but usually Adair's Saloon is a prime Dallas lunch spot due to their half-pound burgers. Snagging a bar stool at the main bar is ideal, but the booths in the back by the pool table allow for better conversation and people walking. Adair's is a little bit of classic Texas wrapped up in one Dallas bar.
Art Bar
2803 Main St., Dallas, TX; Tel. 214.939.0077
In Deep Ellum, the Art Bar is part of the Club Clearview Complex that features various nationally touring acts, local artists and Dallas bands. The Art Bar is an intimate club that invites Texas performers of all kinds—singers, songwriters, comedians, magicians and poets—to take the stage. On Friday nights the bar has a poetry slam with walk-ups welcome and Saturday nights are open mic with more walk-ups welcome. Art lines the walls and a hip Dallas crowd fills the bar. A live DJ spins dance music when other events aren't scheduled making Art Bar a great place to stop by just to see what's happening on any given night.
Barley House
5612 Yale Blvd., Dallas, TX; Tel. 214.824.0306
Open every day of the week, the Barley House is Dallas' go-to place for a good time, live music and specials. The bar brings in local Dallas and Texas area bands as well as national touring acts, but the local guys and girls are really the ones to see. When there isn't a band playing live music, bar flies are able to get up and try their hand in front of the crowd crooning karaoke songs or it can just be a kick back night at the bar with great food offered by the adjoining East Side Grill. The low-key nights are the ones to take advantage of the pool table and video games, and with over 60 types of beer on tap, there will always be enough beer to drink at the Dallas bar.
Club Dada
2720 Elm St., Dallas, TX; Tel. 214.744.3232
As a well-known Dallas live music venue in Deep Ellum, Club Dada invites all types of performance artists onto the three stages at the bar. Huge bands like the Dixie Chicks and Ben Harper all the way down to local Dallas bands playing their first show have the opportunity to take the stage at Club Dada throughout the week. Depending on the performance, spontaneous dancing may break out and drinking is a given. On top of having a great crowd, staff and music, Club Dada has a 16-track digital and live recording setup that can record performances from the stage. Art in music and visuals are what make the bar a great in Dallas.
Curtain Club
2800 Main St., Dallas, TX; Tel. 214.742.2336
Part of the Club Clearview Complex, the Curtain Club hosts local Dallas talent on a regular basis and battles for the title of being the best live music club in Texas. The Deep Ellum rock venue has had nationally and worldwide recognized artists perform on its stage and manages to sell out the club on a regular basis. Some of the best bartenders at any live music joint in Dallas tend bar at the Curtain club and sling strong drinks to friendly crowds. The first Friday of the month the Club Clearview Complex offers a Deep Ellum event, Deep Friday, where one cover charge covers live music at eight clubs. These clubs are the best in Dallas and make it a great night out on the town.
Gilley's Dallas
1135 S. Lamar St., Dallas, TX; Tel. 214.421.2021
The original Gilley's that was in the 1980 movie Urban Cowboy burned down in 1989 but was brought back to life somewhere along the line to again become one of the best country-western bar and dance clubs in Dallas. An enormous dance floor, full service restaurant and even bigger showroom make Gilley's one of the prime locations to host events. Plasma screens throughout, pool, video games and even a mechanical bull make the Dallas bar seem like a neighborhood bar magnified. Cowboys can mosey up to one of the many bars or take their cowgirl to the outside patio for a breath of fresh Texas air. Plan ahead when going to Gilley's because they host everything from country concerts to boxing tournaments.
Gypsy Tea Room
2548 Elm St., Dallas, TX; Tel. 214.651.0789
Bringing some of the best up-and-coming acts to Dallas and hosting nationally touring acts, the Gypsy Tea Room is the place to go for live bands in Dallas. The Tea Room is a smaller space with a vintage bar and the adjoining ballroom has a traditional bar but can hold over 700 people. The Gypsy Tea Room has a great location in Deep Ellum that makes it easy to access from all parts of Dallas and even all of Texas. Bands that aren't yet playing huge coliseums and stadiums or want to play a more intimate show make sure to book the Gypsy Tea Room. Get a drink and see an awesome band, there's not much more to wish for than that.
Lizard Lounge
2424 Swiss Ave., Dallas, TX; Tel. 214.826.4768
As one of the alternative clubs in Dallas, the Lizard Lounge has several nights that draw in rockers and Goths to see bands or dance the night away. The full bar slings drinks in the red and black club to hoards of people trying to dance and get their drink on. Friday and Saturday nights have electronic music spun by Dallas and international DJs while Thursday and Sundays have The Church with neo-goth, industrial and electro. Special bands and DJs play at the bar occasionally to mix up the glamorous club's line-up. The name doesn't really do the Lizard Lounge justice to what's inside, so you'll just have to see for yourself.
Pearl
2038 Commerce St., Dallas, TX; Tel. 214.655.8824
In a Downtown Dallas historic building that used to be a hospital, Pearl has taken the space and turned it into a great live music venue with wonderful acoustics. With a glass-enclosed mezzanine VIP area and a balcony that can be rented out for private parties the bar and club is the perfect place to get a drink and catch a show that might be jazz, blues, Latin or classical. Several special cocktails and great happy hour prices draw Dallas locals in to mingle at the bar with very friendly bartenders and, of course, free popcorn.
The City Tavern
1402 Main St., Dallas, TX; Tel. 214.698.8550
It can be a little overwhelming having to decide what to eat or drink at City Tavern with so many beer, wine and menu options. The good news is that the service is friendly and can help make the decision easier… or why not just get one of everything? When there isn't live rock or country at The City Tavern, the TVs take away the attention with Dallas Cowboys, the Rockets or another sports game on. The antique jukebox is also a main attraction at the Dallas bar that welcomes everyone. After work, local Dallas folks come to the bar for a drink and a bite to eat before a rowdier crowd takes over in the evening. Both crowds make The City Tavern worth a visit to see what the best bar in Dallas should be like.
The Door
3202 Elm St., Dallas, TX; Tel. 214.742.3667
Forget a rock club that promotes sex, drugs and rock 'n' roll, The Door is Dallas' Deep Ellum rock club that mixes Christian faith with music and arts. That doesn't mean a fat bearded with his arms raised to the sky singing hymns, either. It does mean that local Dallas and nationally touring Christian hardcore, metal and rock bands take the stage at The Door in front of an all-ages crowd. There's no reason for a bar as the venue promotes abstinence from alcohol and drugs—and yeah—that includes smoking. The sets are usually pretty shorts at about 20 minutes each that allows four or five bands to play each night. When there's not a black-clad Christian band screaming into the mic, the club eases up and may book comedy or theater performances for the kiddies.
- - - - - - - - - - - - - - - - - - - - - - - - - - - - - - - - - - - - - - - - - - - - - - - - - - - - - - - - - - - - - - - - - - - - - - - - - - - - - - - - - - - - - - - -
Dallas Bars
While mention of the great state of Texas may call to mind images of cowboys, cows and sheriffs on a power trip, Dallas is actually a place where the nightlife scene is just about as hip as anywhere else in the country and you don't need to know how to wrangle a bull to enjoy it. Twenty-somethings and SMU students have their beer-slamming havens, thirty-somethings have plenty of wine and martini bars, and everyone who has an insatiable appetite for dancing has their pick from plenty of dance clubs that offer every type of music you can move your feet to. Somewhere in the mix you can also find places to hang your hat and ride a mechanical bull, since it just wouldn't be Texas if there weren't a mechanical bull involved. And what kind of progressive culture would we be living in if there weren't a thriving gay scene as well? Big D has a variety of rainbow-happy bars that are wildly popular and pleased to serve everyone from flamboyant boys in pink to gritty babes in leather.
Read More: Dallas Bars
Top 10 Local Dallas Bands
We have put together a listing of what believe are the Top 10 Local Dallas bands. As you are planning your next night out, be sure and check to see if one of these Hot Dallas area favorites are playing and be sure to check them out!
Read More: Top 10 Dallas Bands
Thank You for visting Dallas Bands
Home : Dallas Live Music : Dallas Bars : Contact : Sitemap
Copyright © 2010 - Dallas Bands